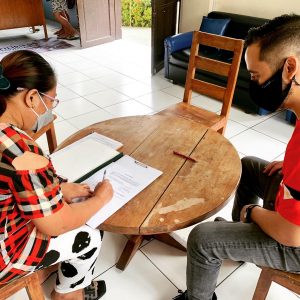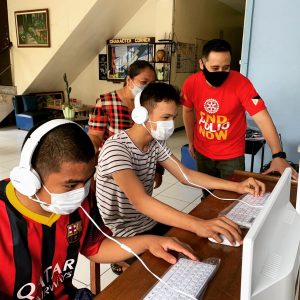 October 24, 2021
Our club, in collaboration with 1Filipino Foundation, donated 2 sets of computers to Haven for Children, an establishment that takes care of street children. Haven for Children is a national center for street children recovering from substance abuse. This establishment is tasked with caring for and giving learning opportunities to the children so they can have a better future.
LCP RJ has been very consistent in his support for the children of this center. In 2016 when he was the president of JCI Alabang, his club donated 6 computers to supplement the learning programs of the center. Fast forward 5 years and LCP RJ now with RC Paranaque Midtown, will be starting the same program that he started in the past.
Through the generosity of the 1Filipino Foundation, the club was able to receive 2 computer sets complete with keyboard, mouse and a headset. This set was put together with the objective of becoming a complete tool for the use of online learning. These computers will give the children access to their online classes as physical classes are still not available due to the pandemic.
LCP RJ approached OIC of Haven for Children, Ms Nieve Gentelizo, and discussed the plans for expanding the online learning capabilities of the center. The first donation of 2 computers will be the first of many steps to improve the learning opportunities of the children.
The club is underway to donate 6 more computer sets for the children. Along with this will be a donation of office cubicles so that the children can focus on their studies and not be distracted by external noise. The final project which the club hopes to deliver this year will be an upgrade for their current wifi system which is severely lacking in terms of speed and coverage.
Both the club and Haven for Children will soon sign a partnership agreement that will solidify the commitment of support between both parties.