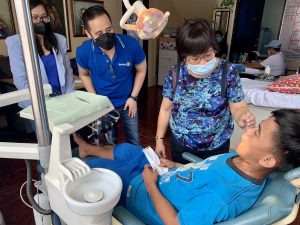 December 11, 2021 - In collaboration with the Rotary Club of Pasay and JCI Alabang, we have donated one Dental Chair complete with dental tools to the Haven for Children compound in Muntinlupa City.
Haven for Children is a DSWD compound for children in Need of Special Protection (CNSP) with experiences of physical, psychological, or sexual abuse, neglect, cruelty, emotional maltreatment, substance abuse, and in conflict with the law revealed their pervasive feelings which characterize the children's inner world. There can be anywhere to 60 to 200 children in Haven depending on the season.
Upon conducting a needs analysis of the compound we found, through the OIC of HFC Ms. Nieve Gentelizo, that there was a serious need for a dental chair for their dental procedures. Currently their dentist would be doing procedures like tooth extraction and cleaning on floor mattresses or sofas. This way of doing the procedures is very uncomfortable for the kids as well as their dentist.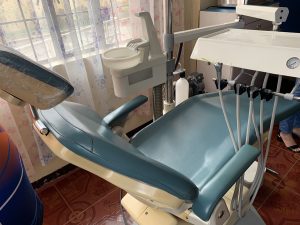 We have sourced a used dental chair through the network of our CP Jay Hilario III, who is a dentist by profession. The dental chair is German made and still in perfect working condition. The estimated cost of the chair is around PHP 400,000.
To-date, the chair has already been used to treat the children with a range of various treatments such as: Cleaning, tooth extractions and basic check ups. According to their resident dentist, they are already scheduling cavity filling for those children who need it.
We plan to conduct dental missions in Haven to make our All Smiles in Haven program sustainable for many years to come.